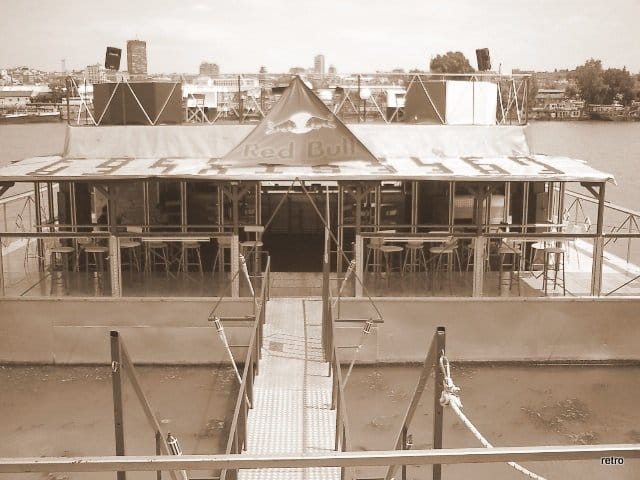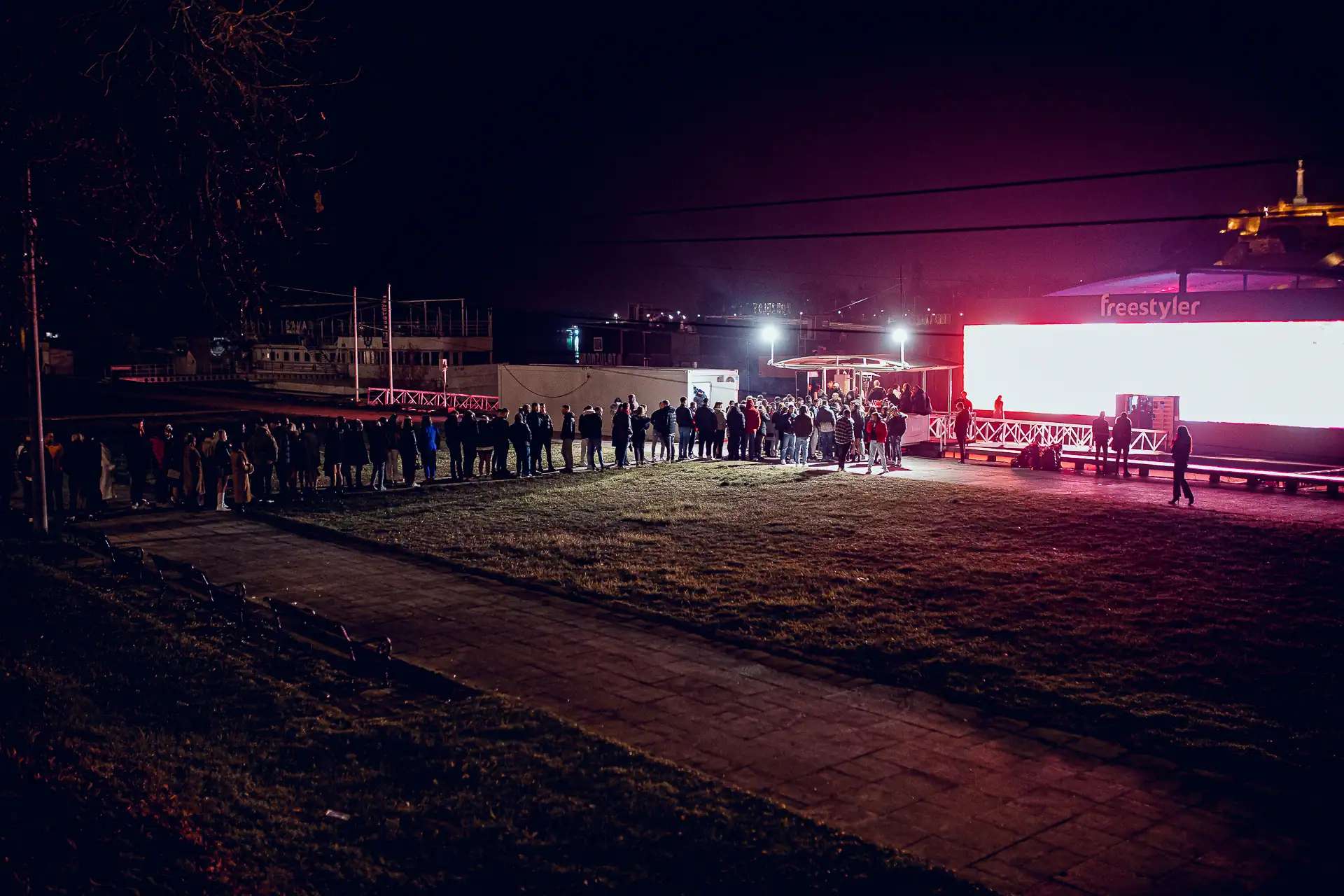 In the summer of 2001, my brother and I of had a vision to bring the freestyling atmosphere of Greek nightclubs to their home city of Belgrade. And so clubber Club was born. Over the years, the club has grown and evolved, but our core values have remained the same: to provide a fun and welcoming environment for people to enjoy themselves. We pride ourselves on being much more than just a club; we're a team of like-minded individuals who love music and love to have a good time. Whether you're a freestyler or just looking for a great night out, we hope you'll come and visit us soon.
Freestyler sets the standard for catering and the club scene across Europe. So it should come as no surprise that our club has become one of the main tourist attractions of Belgrade. The team behind Freestyler are passionate about their work and strive to provide the best possible experience for their guests. This is evident in everything from the quality of the food and drink to the excellent service. We offer a wide range of services, including catering for private parties and corporate events, as well as a club nightlife experience. No matter what your taste, you're sure to find something to suit you. Whether you're looking for a night out with friends or a special occasion, Freestyler is the perfect place for you.
Retelling the experience from Freestyler among foreign tourists from all over the world goes so far that many of them come to Serbia primarily because of the legends about nightlife.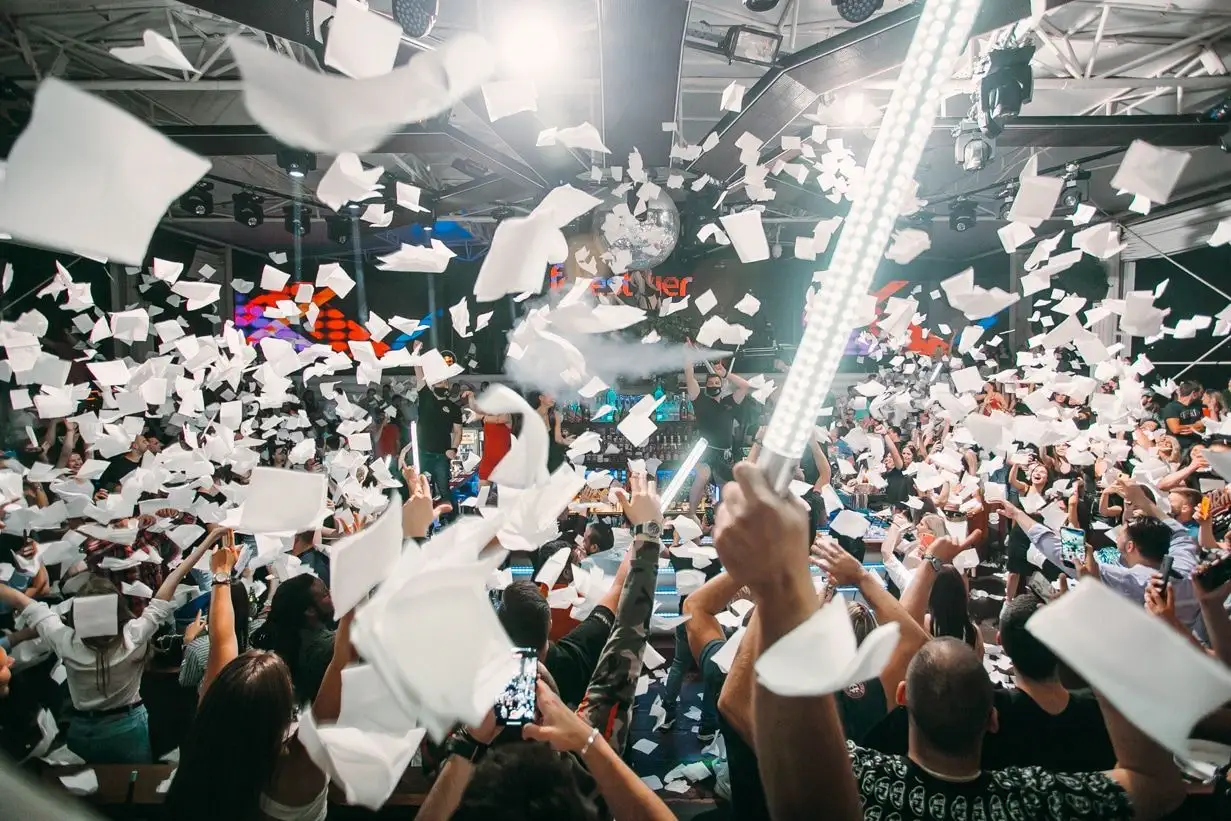 Freestyler has been the leading club since 2001. From the very opening until today, our club has hosted NBA stars, world-famous athletes, football players, tennis players, models, diplomats, and singers who, as we all know, carefully choose a place to spend time. At ou club, they are free to play and spend without the paparazzi bothering them. The team of professionals takes care of the guests so that they can fully enjoy their stay. The atmosphere is nothing short of electric and people from all walks of life come here to mingle and have a good time. If you're looking for a truly unforgettable night out, then look no further than us! burden that public figures otherwise feel. That is why everyone returned to Belgrade for "their" table at Freestyler.
The Freestyler team is there to take care of the ultimate sense of entertainment. Many of the waiters, bartenders and support staff have been part of our family from the very beginning when this club had no competition, which it still does not have. It is because of their attentive service and outgoing personalities that people keep coming back to this club. Also, the our team knows how to keep the energy up in the club so that everyone can enjoy themselves. They are always willing to help out with whatever people need and they make sure that everyone is comfortable. The freestyler team makes sure that the club is a place where people can let loose and have a good time.
They will take all your money, just kidding
They will show you the best time
The most famous DJ's in Serbia are residents of Our Club. Thanks to Free, they had the opportunity to play music side by side with the world's most renowned DJs who are guests of our club every year. Live performances are part of our program. Famous performers who are regional and world stars perform live.