A truly unique and unforgettable Belgrade Nightlife Party Experience. Will just blow Your Mind.
If you want to find the best nightclub in Belgrade, there is only one place to go – Freestyler. This nightclub has been around for over 20 years and it shows no signs of slowing down. Every weekend, people from all over the city come to Freestyler to dance the night away. The music is always pumping and the atmosphere is electric. Whether you're looking to drink, dance, or just people watch, Freestyler is the place to be. So if you're ever in Belgrade, make sure to check out this legendary nightclub – you won't be disappointed.
Freestyler is a synonym for a unique experience of the best nightlife in Belgrade on the river. Each season, Freestyler is  the best belgrade nightclub setting the standard for a great and unique party nightlife experience and the club scene across Europe. And so for 20 years… So it should come as no surprise that Freestyler has become one of the main tourist attractions of Belgrade.
Every Wednesday, there is a new concept of Live entertainment. Feautring Top AllStarz from Serbia, and Abroad. Another truly incredible nightclub party.
Our Weekly Schedule, from the 90's to modern beats and great music, Probably the Best Belgrade Nightclub weekly events You can imagine, so come and have a beautiful night.
Belgrade's longest running riverfront nightclub has been reshaping the city's cultural landscape since 2001. After twenty years, Freestyler is the premiere nightlife spot on the Sava. Whether the spirit moves you, or your just want to party all night on the river, Freestyler nightclub will deliver. For the final offering of 2022 season, expect a new musical flavor with special guests performing live throughout the night at the best belgrade nightclub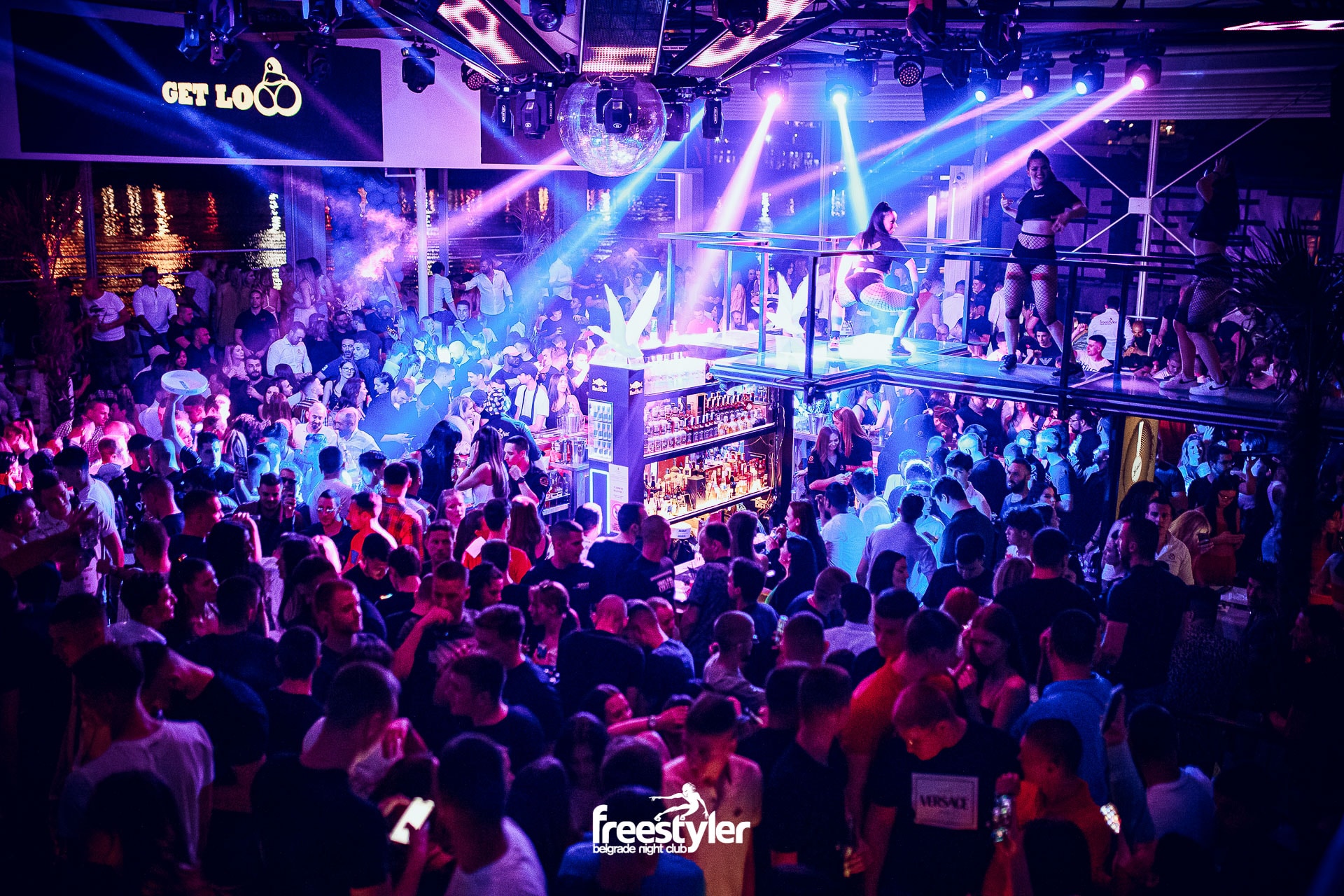 Come and experience nightlife the way it was meant to be, on the river! Since 2001, Freestyler has been a standard bearer for quality entertainment in Belgrade. A different experience awaits you every night, from progressive beats to old school 90s hits, playing tunes to dance to, Freestyler is the best Belgrade nightclub for a rocking good time.