Belgrade The City That Never Sleeps
The capital of Serbia proudly carries the epithet of a city that never sleeps. Rafts on the banks of the Sava and Danube provide all-night entertainment in all musical rhythms – from folk, through local pop, rock and roll to techno music. The main locations are: the bank of the river Sava (AKA USCE) near the museum of modern arts , the bank of the Sava between the bridges and Ada Ciganlija. It will be relatively easy to choose the right place for fun: listen to the sound, see who enters and exits the raft and decide if it is the place for you. Clubs on the banks of the Sava (USCE)  are more fancy and are the place to really party.
THERE ARE SO MANY INTERESTING FACTS ABOUT BELGRADE, THE CAPITAL OF SERBIA AND ONE OF THE OLDEST CITIES OF EUROPE. […]
There are so many interesting facts about Belgrade, the capital of Serbia and one of the oldest cities of Europe. The Balkan jewel that lies on the rivers Sava and Dunav will charm you with its modern and old part. No matter what kind of person you are, you will definitely find something that will amaze you in Belgrade.
Here are some interesting facts about Belgrade that could make you fall in love with the city.
1. A City with Rich History
The first signs of life on the territory of the largest city in Serbia are dating from 4,800 BC when the prehistoric town of Vinca started existing. The Celts were the ones who founded Belgrade in 3rd century BC, after what it became a Roman settlement called Singidunum.
The original Slovene name of the city, "Beligrad", which means "white city", was first used in 878, and the city became the capital of Serbia in 1405.
2. Belgrade Has One of the Biggest Churches
The church of St. Sava, located in Belgrade's part called Vracar, is the largest church in Southeastern Europe. The construction of the church began in 1935, 40 years after the original idea came up.
The temple was designed by architects Aleksandar Deroko and Branko Pesic in a Serbian-Byzantine style.
The church has the form of a Greek Cross and it represents one of the biggest marks of Belgrade.
The dome, which is 44 meters high, has a mosaic that represents the passage of Jesus Christ. The mosaic, created by Hrist Pantokrator is enormous and weighs 40 tons.
3. The City Has Had 15 Different Names
One of the interesting facts about Belgrade is that it changed its name 15 times through history.
The Celts called it Sngidun, which the Romans later changed into Singidunum. Its Slovene name is Beograd, the old Croats called it Biograd na Dunavu, and its Latin name was Alba Graeca.
The Latin name during the Bulgarian rule was Alba Bulgarica, and the Hungarians called it Fehérvár, Nandoralba, Nándorfehérvár, and Landorfehérvár.
Weißenburg and Griechisch-Weißenburg where the German names, Castelbianco was the Italian one, Velegrad was the Byzantine name, Dar Al Jihad, meaning house of war, was the Ottoman name, Belgrat was the Turkish one, and Prinz Eugen Stadt was the name that the Nazis gave the city.
4. The World's Best Nightlife
Lonely Planet named Belgrade as the City with the Best Nightlife in the World. The city has more than 170 river clubs which are the mark of the city's nightlife. The name of the first river club was Vodenica.
No matter what kind of music you listen to, you will definitely find a river club that will suit your taste.
5. A City Under the City
In 2005, the publicity discovered a big secret – an underground war bunker that was built in 1971 for the needs of the Yugoslav National Army, called Karas.
The bunker was designed to shelter 70 of the highest politicians and officers in case of a war condition. It is placed 150 meters under the ground and it's capable to sustain a nuclear attack.
Before this, the Turks used the space to shelter their artilleries, while Milos Obrenovic was using it as a place where he would rest.
The bunker also contains Tito and Jovanka Broz's bedrooms – Tito had a brown room with a small office and a bathroom, while Jovanka had a pink room with a bathroom.
The bunker was most actively used in 1999 during the NATO bombing when Slobodan Milosevic was staying there.
6. The First Kafana in Europe
According to some historians, the first kafana (a traditional Balkan restaurant where they serve a lot of alcohol and traditional food) was opened in Belgrade's Dorcol in 1522. The place served only black coffee (coffee=kafa), so these kinds of restaurants were named "kafana".
The oldest kafana in Belgrade that still exists is "Znak Pitanja" (A Question Mark), which was opened by Naum Icko, according to the order of Prince Milos.
7. Belgrade Has Many Heroes
One of the most famous Belgrade heroes is Miladin Zaric, a teacher. During the operation of the liberation of Belgrade, on 22 October 1994, he saved the Sava bridge from being mined.
In 1987, the story was included in one of the episodes of a very famous Yugoslav TV show called Otpisani (The Written Offs), which was dedicated to a group of people who fought for freedom in Belgrade during the World War II.
8. …and a Nobel Prize Winner
Belgrade had the honor to be a part of the life of Ivo Andric, maybe the best writer of all times from the Balkan area. He had lived in many different cities but died at the Military Medical Academy in Belgrade. He is buried at the New Cemetery in the Aleja of Merit Citizens.
All his works were masterpieces and became classics, including "Na Drini Cuprija", "Travnicka Hronika", "Prokleta Avlija", and many other short stories collections and novels.
In 1961 he won the Nobel Prize for Literature and he was the member of the Yugoslav and Serbian academies of arts and sciences.
9. …and a Champion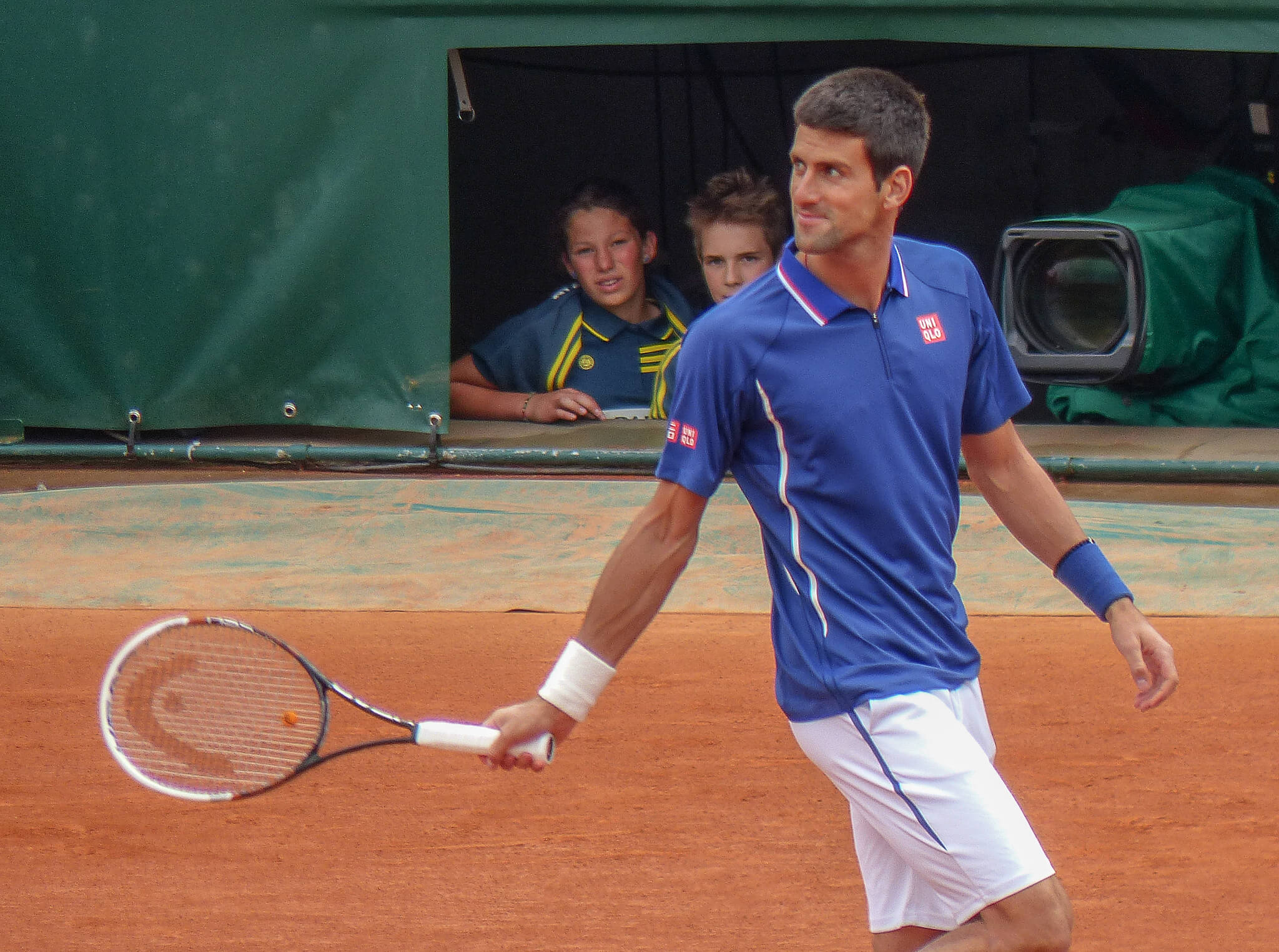 Belgrade is the hometown of one of the world's best tennis players – Novak Djokovic. He was born in 1987 and started his professional career in 2003.
He's held the No.1 place at the ATP list for 223 weeks, winning 69 titles, of which 13 were Grand Slams.
He's a real idol among the young people in Serbia and has managed to raise tennis on a higher level, not just in Serbia, but in all the Balkan countries.
He also does a lot of charity work through his foundation, mainly focusing on children from disadvantaged communities.
source: https://ibikebelgrade.com/interesting-facts-about-belgrade/
AT NIGHT, THE METROPOLIS TURNS INTO A LIVING, BREATHING CREATURE IN ITS OWN RIGHT, WITH CITIZENS AND VISITORS ALIKE READY TO PARTY THE NIGHT AWAY!
Belgrade is more than a city. At night, the metropolis turns into a living, breathing creature in its own right, with citizens and visitors alike ready to party the night away no matter what obligations they have waiting for them in the morning. The sheer choice of venues can be a little overwhelming to the uninitiated, but never fear: we're here with a comprehensive list to explain to you, our reader, why an amazing night in this amazing city might just be the most fun and memorable of your life.
They Float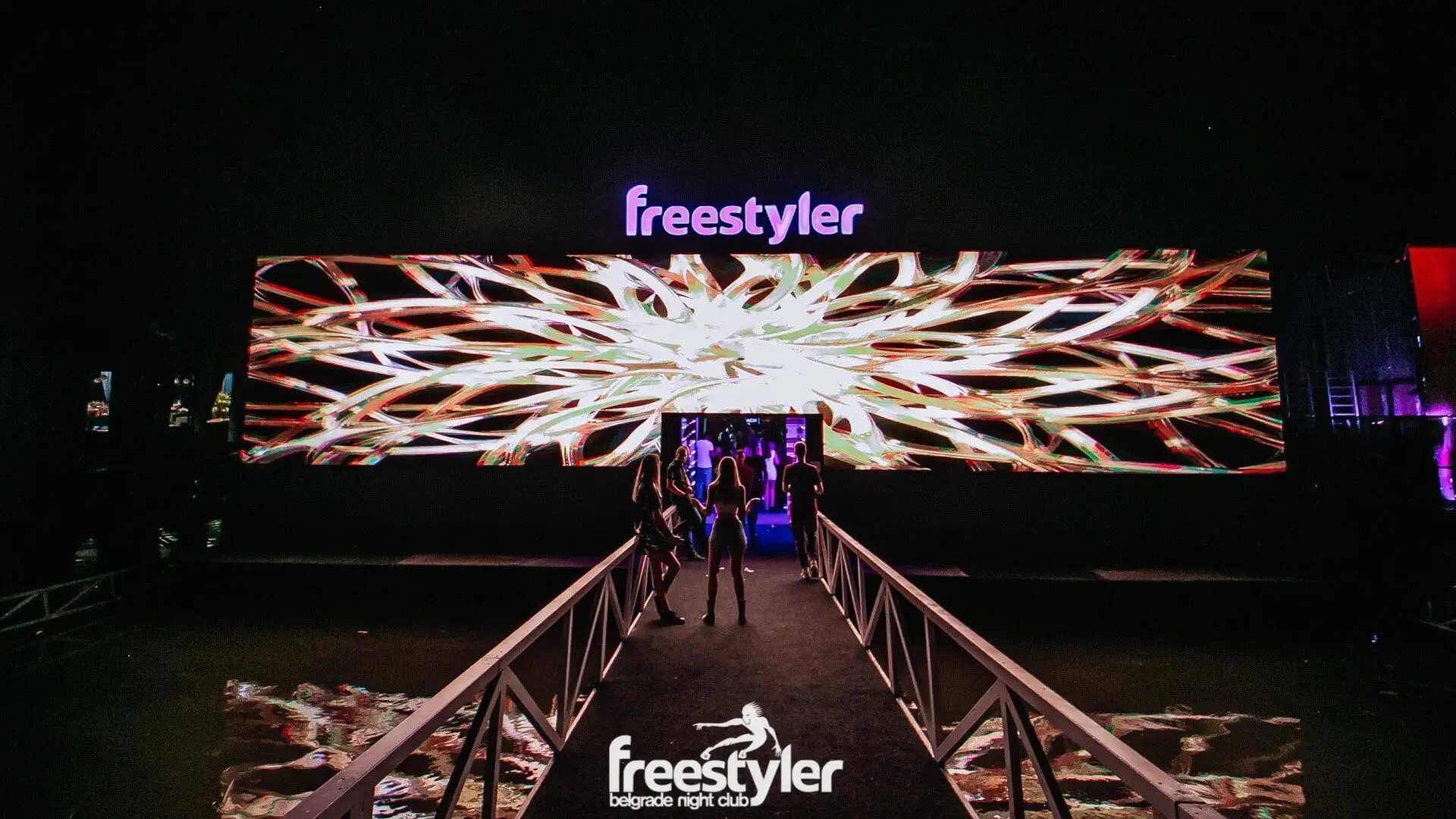 Belgrade's night clubs are divided into two basic types, which are summer clubs and winter clubs. Of the former, the majority are in fact located on "splavovi", or rafts on one of the two large rivers that cut through the center of the city, the Danube and the Sava. This makes for an extra touch of uniqueness and nice atmosphere – how often do you get to say you spent the night on a floating club? Don't worry about seasickness, though; they're securely attached to the river beds to make sure anyone who's a little too deep in their drinks won't be in any danger. Btw: if you want the latest updated information about which club is hot and which is not, check out the latest news about the nightlife by visiting this site about Belgrade clubs!
No Cover Charges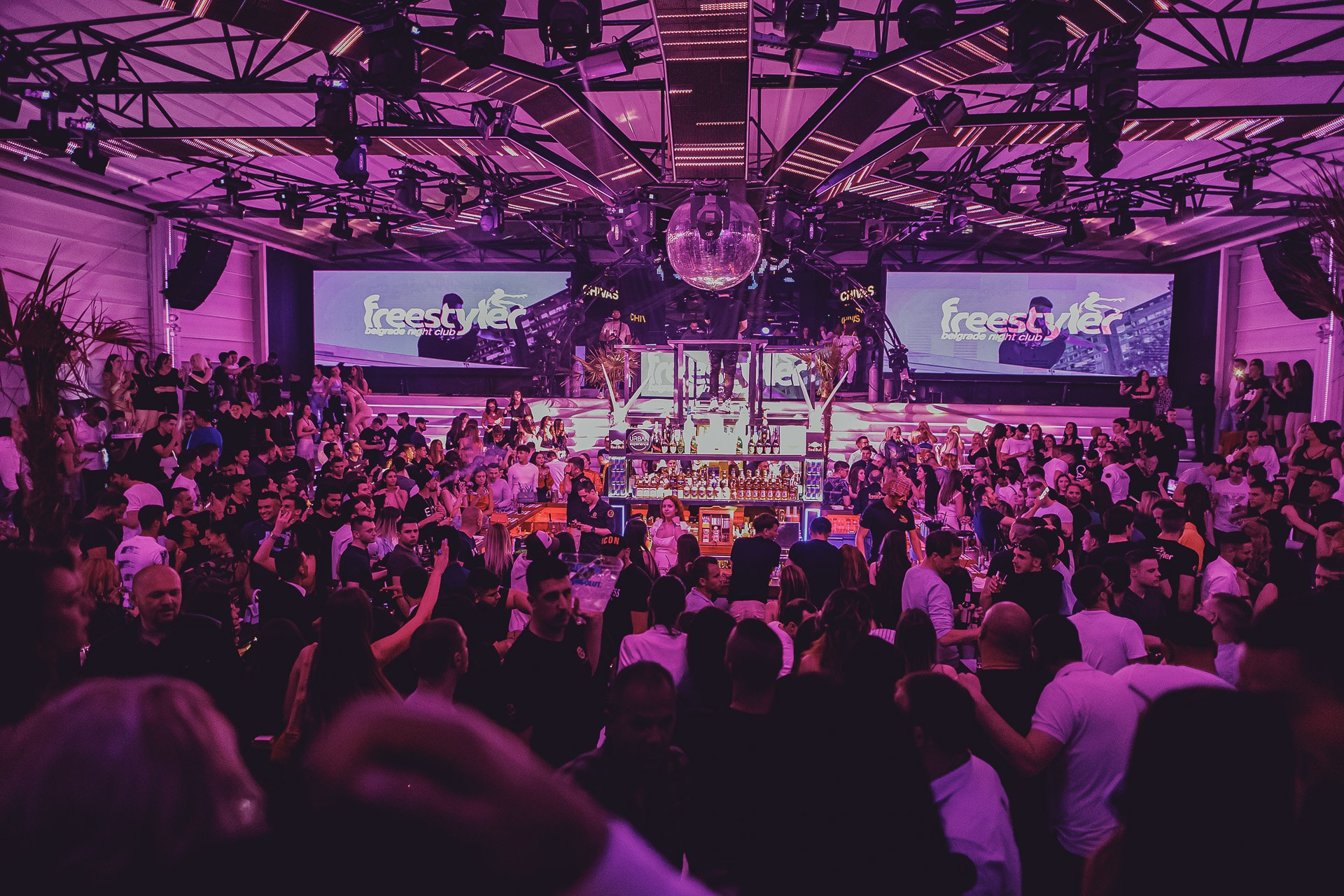 You heard us: of the many night clubs in Belgrade, not a single one will charge you an entry fee. Save your money for drinks and tips for the cute waitresses instead. Keep in mind, however, that this does not mean just anyone can get in: there are indeed bouncers at the entrance who will screen potential patrons to check for any dangerous or illegal items whether they fit the dress code or not. We humbly recommend making a reservation in advance, as well, if you plan to spend any part of the night sitting.
Go-Go Dancers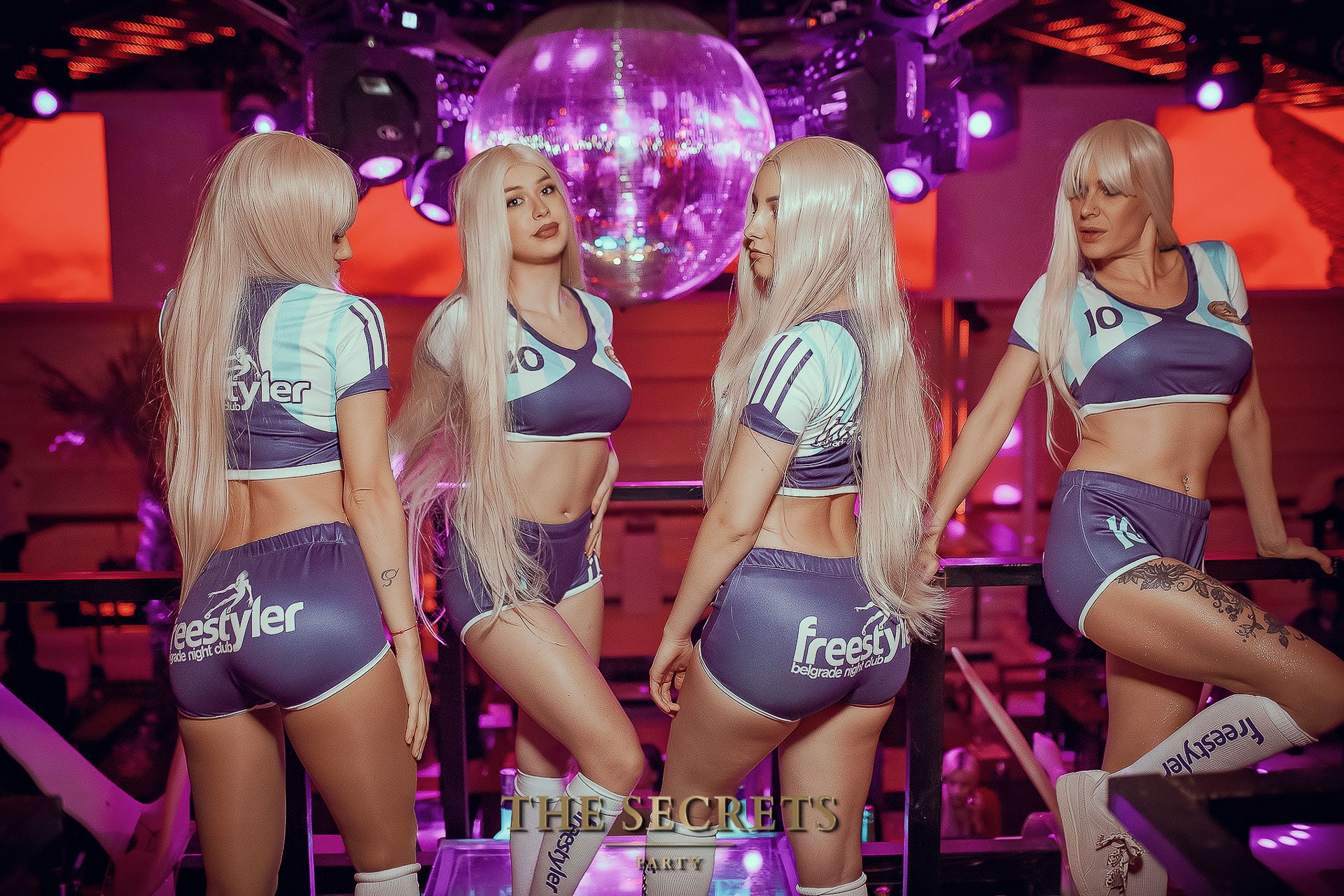 A highly lauded and popular feature all over Europe, the go-go dancers are a big part of what makes Belgrade clubs so great. A typical night club will have between four and eight of these charming females, usually in an elevated position so as to be seen from all possible angles. Their job is to take the atmosphere of the club that extra mile and inspire patrons with their own dance moves. Don't be fooled by the skimpy outfits: many of them have lifelong experience dancing, and any inappropriate behavior towards them will be swiftly punished by club security.
No Dance Floors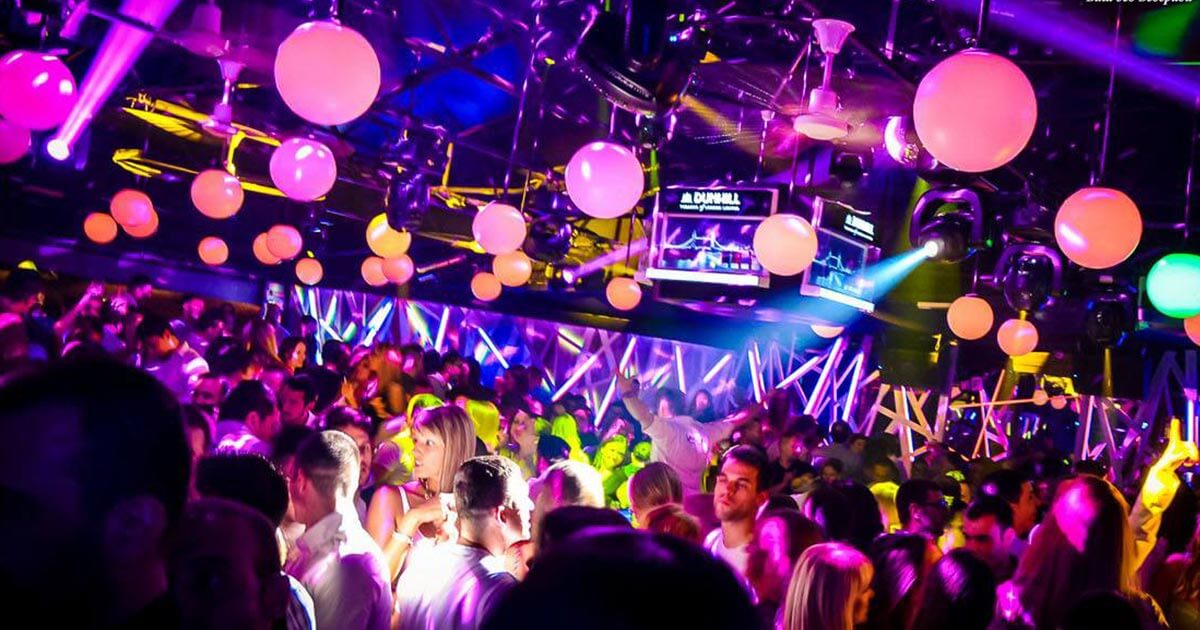 Shocking as that statement may seem for dance clubs, the vast majority of them in Belgrade do not in fact have designated areas just for dancing. Rather than being pushed into any particular area in the club by a thousand sweaty, tipsy bodies, people tend to just party and dance around their seats at the bar or their tables, if they were lucky enough to get one that night. An added bonus is that you can keep an eye on your personal effects and take another sip of your drink at your own leisure without having to elbow your way through the crowd each time.
The People Are Beautiful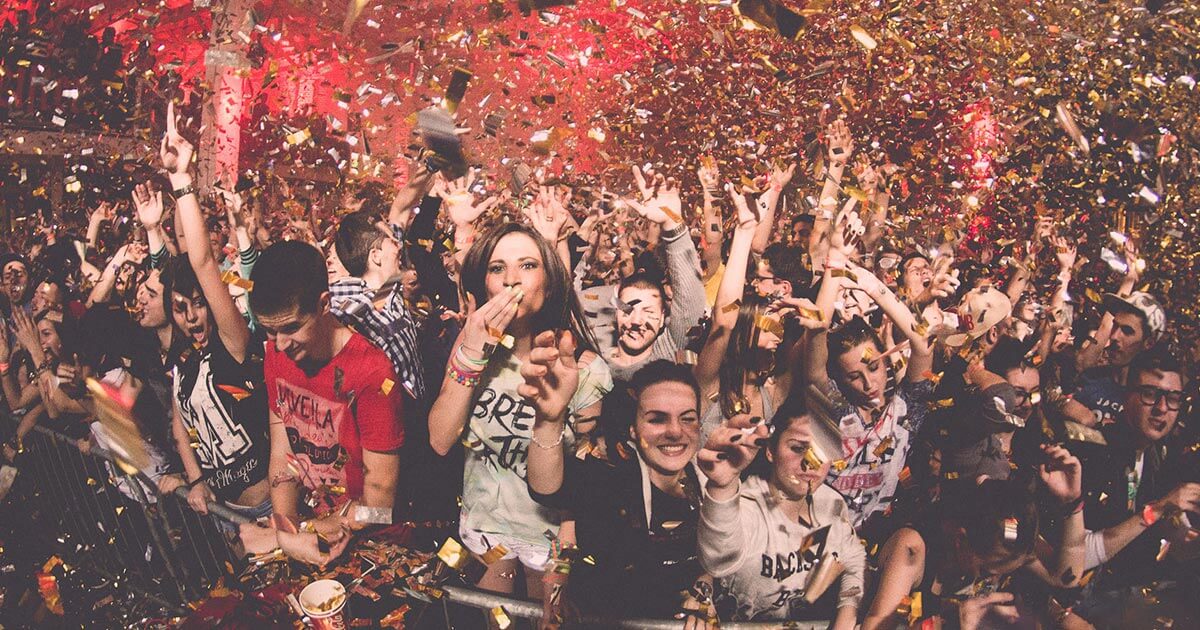 The first thing a lot of visitors tend to comment on when arriving in Belgrade is just how stunningly attractive the local men and women are. For reasons shrouded in mystery, it's an objective fact the Serbs really are some of the most beautiful people in the world, with a culture that places a great deal of importance on personal grooming and appearance. Men and women both put a lot of effort into their looks when going out for a night on the town, and it absolutely shows.
Looking to sweat out that hangover next morning? Why not hire one of our bicycles for the day and take a ride next to the river! The fresh air and scenery will do you good.
FFREE Entry to Belgrade Clubs, BUT…
How to know where is the best party? Whats app Belgrade at Night Experts +381628002020
How much does Consulting cost? Its absolutely Free of charge
How much is an entry to Belgrade Clubs? Its free of charge (Except rare Big events)

Can i just pop up in a front of a Club any time i want and enter? Roughly in 90% of cases you will not enter

How to Enter without headache? Make a reservation before you go to a club
What is a reservation? Look into reservation like this. You will have a spot in a club where you will be able to place your drink. That spot can be: Bar Table, Heigh Seat Table, Sofa Vip Table or place by a Bar.
Is Reservation means that my name is automatically on a Guest List? Yes it does.
There is a group of us for the same reservation? To make a reservation you need to say only one First and Last name. Also mention how many people plus minus will be in a group. No exact number matters really.
Why are there reservations why we cant just come and go? Since Belgrade clubs does not ask for 20 – 30 euros or more to enter they still have to make money. Making a money for Belgrade Clubs comes from selling alcohol drinks. They want to make sure that people actually drink. With reservations they are keeping tract that this is happening in the real life.
How much do we need to spend for a bar table? No minimum spending. Lets say at least few drinks per person.
Can i order a beer or a cocktail for a bar table? Sure.
How much money we have to spend for a VIP Table? Calculate to get at least of 2 bottles of 0,7 l Premium alcohol bottles.
How Much Does drinks and Bottles cost in Belgrade Clubs?
What otherS said about Belgrade
"The long years of bad press that kept Serbia and its energetic capital off the map have now passed, and foreigners are now realising what locals always knew – that Belgrade really rocks."
LONELY PLANET
"Europe's best nightlife is in buzzing Belgrade. Enjoy the finest nightclubs, bars and restaurants in Europe's new capital of cool"
" The musics scene caters to all-comers, from rock and jazz clubs to Balkan beats and turbo folk - a curious mix of electronic beats and gypsy of Turkish - influenced folk singing"
THE TIMES
"Forget London, Paris or New York; this was one of the coolest nightspots I had ever seen."
METRO
"The citizens are disco dynamos!"
THE OBSERVER
" Night falls in the capital of the former Yugoslavia, and music fills the air. Everywhere. The Serbian capital pulses with the electric energy of youth and nonstop music scene."
THE NEW YORK TIMES